Welcome to the Gaming Universe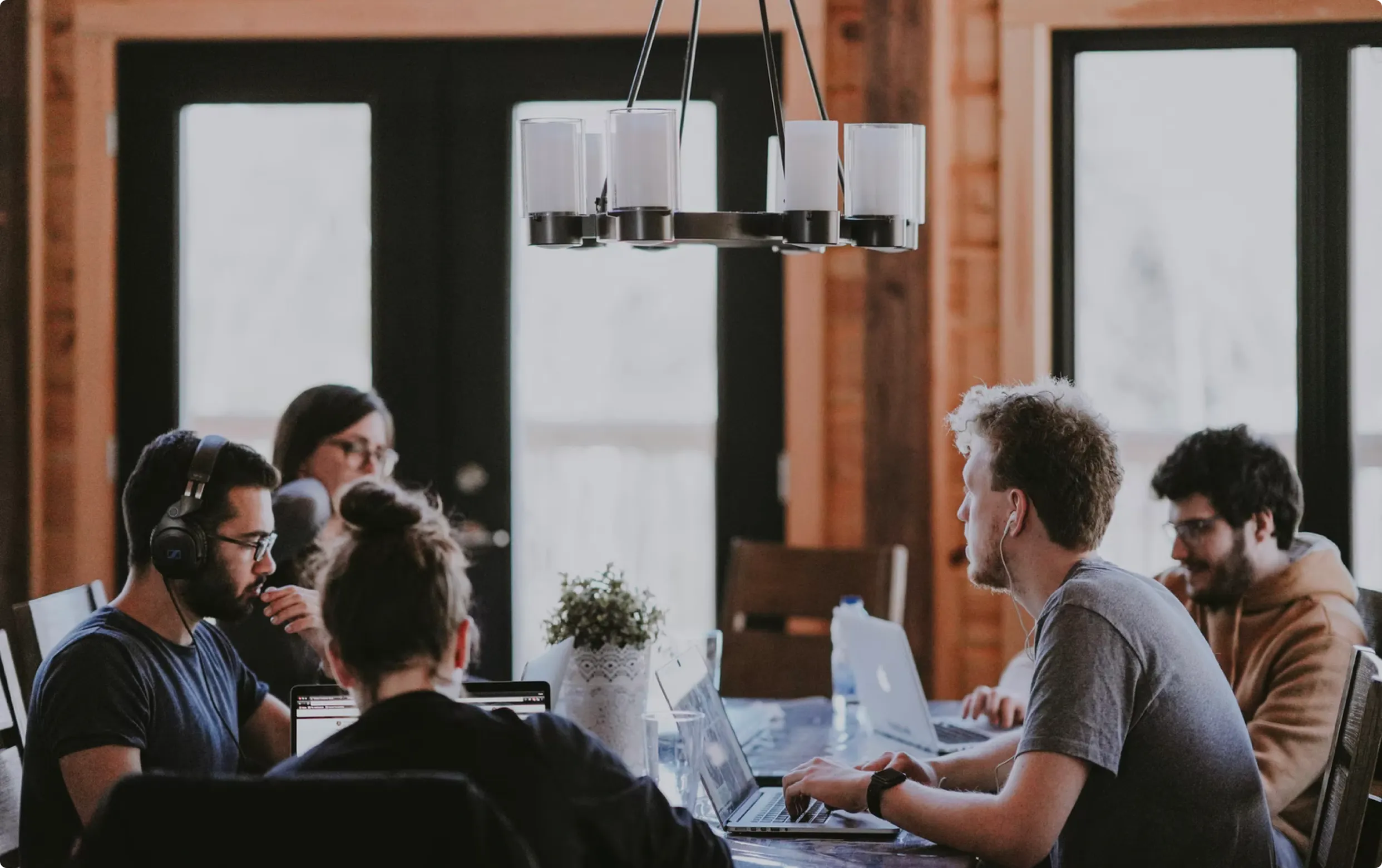 Founded

2014

Reviewed Apps

4K+

Employees

12

Users

120K+
Welcome to our video games and apps website, where we take you on a thrilling journey through the world of gaming! We are passionate gamers just like you, and we understand that it can be challenging to navigate through the vast universe of video games and apps available today. That's why we're here to offer you unique and honest reviews, tips and tricks, editor's picks, guides, and news, all at your fingertips.
Meet the Passionate Team Behind Gameshd.info: The Ultimate Destination for Gamers and App Enthusiasts
Our mission is to help you find the best games and apps and provide you with valuable information to enhance your gaming experience.
Alexander (The Visionary Founder)
Alexander, a devoted gamer and app enthusiast, is the brilliant mind behind Gameshd.info. His passion for the digital world inspired him to create a platform where users can find honest reviews, engaging content, and the latest news about games and applications. His dedication and leadership skills have brought together a team of like-minded individuals who share his enthusiasm and commitment to making Gameshd.info the ultimate destination for gamers and app enthusiasts.
Paul and Rosa (News Hounds)
Paul and Rosa are diligent news hounds who scour the internet to bring you the latest updates and announcements in the gaming world. Their dedication to staying up-to-date with the ever-changing landscape of games and applications ensures that Gameshd.info users are always informed about the newest releases, updates, and industry news.
Ava Harrison and Caleb Harrington (The Talented Writers)
Ava Harrison and Caleb Harrington are the skilled writers behind Gameshd.info's comprehensive guides and walkthroughs. Their expertise in gaming and knack for clear and concise writing ensure that users never get stuck in a game again. From beginner tips to advanced strategies, Ava and Caleb provide invaluable advice for gamers of all skill levels.
Lily and Daniel (The Creative Content Creators)
Lily and Daniel are the creative forces behind the engaging and entertaining content on Gameshd.info. Their combined knowledge of games and applications, along with their creative flair, bring a unique perspective to the site's content. From informative articles to captivating listicles, Lily and Daniel's work adds a fresh and exciting touch to the website.
Emily and JackThe (Social Media Gurus)
Emily and Jack are the social media gurus responsible for connecting with Gameshd.info's users and sharing the latest updates on various platforms. Their expertise in social media management and passion for the gaming world make them the perfect duo to bring Gameshd.info's content to a wider audience. Through their tireless efforts, they ensure that the website's presence on social media platforms is both engaging and informative.
Three Reasons to Choose Us
1. *In-Depth Reviews*: What sets us apart from other gaming websites is our commitment to providing thorough and honest reviews. Our team dives deep into every game and app, exploring every aspect to give you a complete understanding of its pros and cons. We pride ourselves on our unbiased approach, ensuring that our reviews are always fair and accurate.
2. *Exclusive Content*: Our website features exclusive tips and tricks, expertly curated editor's picks, and detailed guides, all designed to help you get the most out of your gaming experience. Our team is constantly on the lookout for new and exciting content to share with our audience, ensuring that you'll always find something fresh and interesting to explore.
3. *Community Driven*: We believe in the power of the gaming community, and we strive to create a space where gamers can come together to share their experiences, discuss opinions, and help each other out. Our website is not just a place for information but also a platform for connection and camaraderie among fellow gamers.
A Journey Through Time: Our History
This website was born out of our love for gaming and our desire to create a trustworthy and reliable source of information for gamers everywhere. It all began with a group of friends who shared a passion for gaming and a vision to create something meaningful. Through hard work, dedication, and countless hours of gaming, our website has grown into the thriving platform it is today. We are proud of our journey and are excited to continue evolving and expanding, always with the goal of better serving our community.
Join Us in the Gaming Galaxy
In conclusion, we invite you to join our growing community and embark on an unforgettable adventure through the gaming universe. With our in-depth reviews, exclusive content, and a strong sense of community, you'll find everything you need to level up your gaming experience. So come on in, grab your controller, and let's explore the world of video games and apps together!
Together, this talented team of passionate gamers and app enthusiasts work tirelessly to make Gameshd.info the ultimate destination for users seeking reliable reviews, engaging content, and the latest news in the digital world. Their collective expertise and dedication make Gameshd.info a trusted and indispensable resource for gamers and app enthusiasts everywhere.
Let us know how we can help and we'll get right back to you